Domain Name Sales Activity – 6th March to 26th March
It's been three weeks since our last domain name sales report, and in this time we've been able to act as an intermediary for five premium domain transactions. While there were no acronyms this time around, keywords were in hot demand.
The leading sale for the period was a versatile keyword, fans.com.au. The name can serve in the home fittings or appliances sector, as well as in the generic sense for enthusiasts or supporters of teams and certain hobbies. This versatility strengthens the value proposition of the name, going some way to justify the registration fee of $2,854.45. When one also considers the short nature of the name, it's easy to appreciate how a name like this might serve as a rewarding investment for its new holder.
Not far behind in second place is localhandyman.com.au. This domain was traded for $2,271.45, with interest likely drawn to the name on the basis that it could be used wisely for SEO purposes to boost website traffic. The new registrant is a Sydney construction company that offers a variety of building services, which would seem to suggest a natural fit for the name among web users who search for the terms "local handyman". It is interesting to note, the domain currently remains parked and advertised for purchase – strangely, at a price well below that mentioned above. We suspect this is an administrative legacy issue and that the registrant may soon use the name as an alternative redirect to their primary website.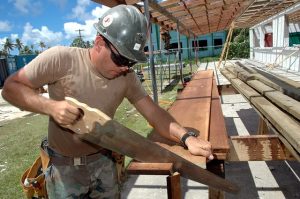 Our third domain in this report was attained by a media company for what we can assume is an investment, or on behalf of a client. The domain in question is project.com.au, which has considerably broad application across a variety of end users. On this basis, we were surprised to see the domain scooped up at a great price, only $1,974.45. Apart from potential use for numerous purposes, project is one of the more memorable names, despite a downwards trend in search interest over the last five years.
Representing another keyword domain, the fourth most expensive name sold through our site since the 6th of March is skylights.com.au. The name has appeal to end users that include tradespersons, building contractors and retailers. The specific nature of the name means it will target a niche audience, which somewhat caps the value of the name. The upside to this though, is that end users who acquire a name like this would be able to leverage it to capture highly relevant web traffic. The name was registered for $1,618.05.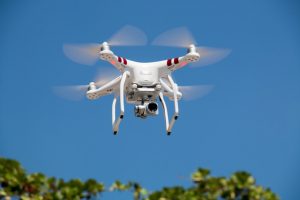 We have one more domain to profile in dronewarehouse.com.au. An interesting space that has seen significant growth in recent years, drones are becoming increasingly popular among both hobbyists and in commercial applications. Retailers with a diverse customer base are better positioned to extend their product range and increase sales. With similar existing domains for New Zealand as well as Canada, a localised version offers some attraction but also means there are some considerations regarding any trademarks or customer web searches. This domain was secured for $1,259.45 by a sole trader.
That's it for this occasion, stay tuned for the latest updates in our next post.
Best wishes,
The Netfleet Team